Cui Bono?
---
As there are significant upfront costs to Supplier in performing this Contract, this Contract cannot be terminated by Customer unless Customer pays Supplier the entire remaining balance of the Contract amount not yet paid and signs a full release of Supplier from any and all liability arising out of this Contract and releases Supplier from performance of the work remaining under this Contract.
On June 29th, 2012, the Clerk's Office signed a contract for document imaging with a BlueWare spinoff corporation named BlueGem. My belief is this is not the first time this contract (or something similar) has been signed, and the contract signed June 29th and sent to me as a copy differs from that handed off to the media and will differ as well from the contract signed about May 23rd.
During the Clerk's Forum the night of May 24th (see link below) Mr. Needelman denied (25:00) knowing his former lobbying partner, Matt DuPree, represented BlueWare. He also claimed (34:00) the Invitation to Negotiate process had NOT yet selected a vendor to begin negotiations.
Politics: Latest Brevard County Clerk of Court Debate: VIDEO (NOTE: This is from July 3, 2012. May not be the latest due to my being busy and having no time to post this information. Sorry about the delay.)
From: Scott Ellis [mailto:sellis@spacey.net]
Sent: Friday, June 01, 2012 5:21 PM
To: 'Sean Campbell'
Cc: 'Public Records Requests'
Subject: RE: ITN PRR (nearly done)(Not Awarded?)
On Monday Mike McDaniel said the selection had been made, Sean. The Invitation To Negotiate may be a negotiated process, but the vendors have been told the company to negotiate with has been selected.
Scott
Thank you for your interest in our Invitation to Negotiate. We have awarded the contract to another vendor but look forward to working with you in the future on other items that may come up for negotiation.
Michael McDaniel
Finance Director
(321) 637-2002
(321) 225-3051 Fax
michael.mcdaniel@brevardclerk.us
From: Sean Campbell [mailto:Sean.Campbell@brevardclerk.us]
Sent: Friday, June 01, 2012 4:56 PM
To: Scott Ellis
Cc: Public Records Requests
Subject: RE: ITN PRR (nearly done)
Scott,
Probably Tuesday or Wednesday for the ITNs; Once again as far as I know there isn't a signed contract and this is only an exploratory process to assess the feasibility of this project. Looking back it took over three months to review staffing companies, over six months to negotiate with health care providers and I would assume this may take even longer given the magnitude of the project. I will keep you informed of the information you requested as soon as it is made available.
Sean
There's a bit of a conflict here, however, as on May 23rd, the day BEFORE the forum, The Brevard County Clerk electronically transferred $500,000 to RoseWare/BlueWare/BlueGem in Michigan! This payment is clearly the first payment of the $8.5 million CONTRACT.
Total Contract Amount
$8,520,000.00
Contract Guaranty Payment
$500,000.00
Initial payment on contract signing $50,000.000
and five (5) montthly [sic] payments
of $40,000 begining [sic] on July 1, 2012 through November 1, 2012.
&nbsp
$250,000.00
Twelve (12) monthly payments beginning on
December 1, 2012 going through Nov 1, 2013 of $120,000 each.
&nbsp
$1,440,000.00
Eighteen (18) monthly Payments starting on
Dec 1, 2013 going through May 1, 2015 of $145,000.00 each
&nbsp
$$2,610,000.00
Twenty-four (24) monthly payments starting on
June 1, 2015 through May 1, 2017 of $155,000.00 each
&nbsp
$3,720,000.000.
Total (both columns should be equal)
$8,520,000.
$8,520,000.00
So we have the money sent to a vendor before allegedly a vendor has even been selected to negotiate. Then we find when a contract is signed there are NO parameters for performance and work volume.
Even stranger is the poison pill language at top. Scanning millions and millions of documents is an incremental process. One could easily begin counting backwards from 2004 and, if budgets got tight, simply stop in 1997. Given the erratic budgets for Clerks since 2009 it makes no sense to sign a FIVE YEAR virtually unbreakable contract! It does make sense, however, if your goal is to ensure the vendor his money at all costs no matter who wins the 2012 election for Clerk of the Courts.
While the Clerk and his legal team may believe they've handed their vendor an unbreakable contract, a few options may remain for termination. If it were discovered the Invitation to Negotiate was written by one of the bidders, the contact person for the buyer had no idea what he was doing and referred all questions to the same bidder, and the bidder who wrote it, got it, there may be a few issues with the award itself. Throw in the possibility money was transferred on an award before it was even publicly acknowledged a bidder had been selected to negotiate, much less sign, a contract and more questions are cast upon the award. Even more dramatic, what if the contract signed publicly on June 29th was preceded by another differing contract signed on May 23rd? No matter what the language of any contract, it is null and void should it be proven the award itself was tainted by fraud.
So there may be an escape clause after all.
Scott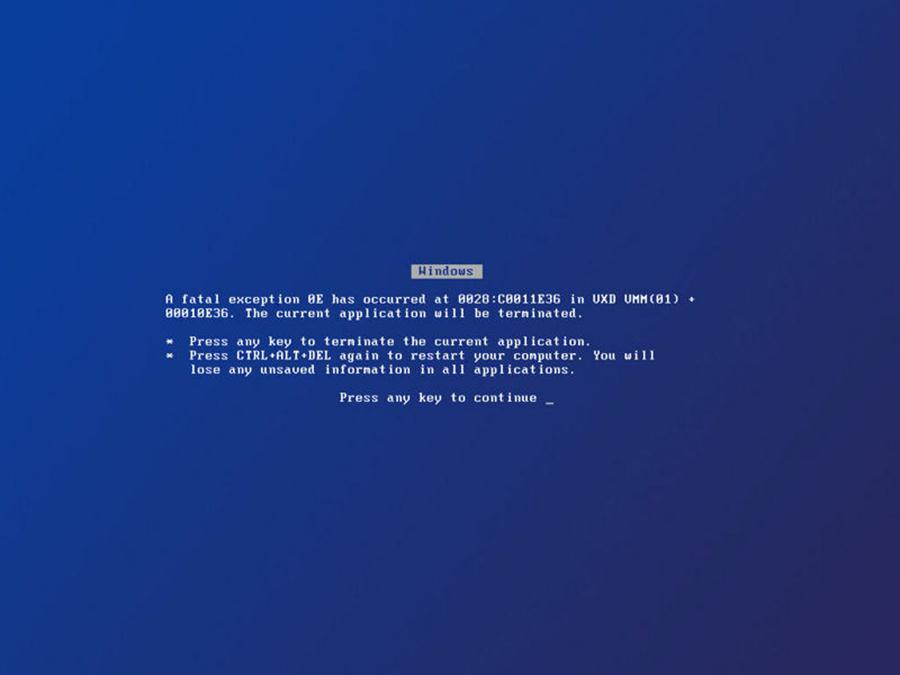 Paid political advertisement, paid for and approved by Scott Ellis, Republican, for Clerk of the Court
---
This is a paid political electioneering communication. Paid for and approved by Linda McKinney 6025 Keystone Ave. Port St. John, FL 32927
This is a paid political advertisement. Paid for and approved by Linda McKinney 6025 Keystone Ave. Port St. John, FL 32927
This is a paid political advertisement. Paid for and approved by Linda McKinney 6025 Keystone Ave. Port St. John, FL 32927. No political candidate approved this advertisement.
This is a paid political disclaimer CYA. Paid for and approved by Linda McKinney 6025 Keystone Ave. Port St. John, FL 32927
For the idiots out there who will make a fuss because they're too stupid to think it through: This is a paid political advertisement. Paid for and approved by Linda McKinney, 6025 Keystone Ave. Port St. John, FL 32927. No Party Affiliation, Phantom Candidate for a Phantom (Does Not Exist: created by obamination's administration: not reality) District in Florida Near You! Now bite me. Morons.
---
Home; Tribute; Page Deux; Storage; Video Page; Government Links; PSJ Info; Religion; Services; Miscellaneous Pages; Politics; My Links; My Blog; "True Conservative" Defined
---
Remember: Anyone who does not give you a wake-up call when they see you being stupid, self-destructive, or both, just plain doesn't care about you. It's those of us who do wake you up who care.
---
This website created by, maintained by and copyright 2008 by Linda McKinney; because Freedom isn't Free, but speech supposedly is!
Do NOT copy without prior written permission from the author.
Ring of Conservative Sites
Power By Ringsurf